Our Story
Founded in 2002, AdVenture has since experienced exponential growth in the creative industry. We may be young by the industry's standards, but we are bold and passionate. Our creative team of individuals, with their unique talents and skills, amazes with innovative ideas that continually propel our company to greater heights.
We believe that everyone has their own ideas and ideals, and it satisfies us to bring our clients' ideas to fruition with our creative design and innovative printing technology services. Leave all the nitty-gritty production processes in between to us. We thank you for letting us be part of the journey in making these visions possible.

Print-Think provide a one-stop solution to all your creative endeavours. We specialise in every aspect of the creative process, from creative media designing, branding and advertising, to the technically-demanding printing process. We will even deliver the finished products to your doorstep!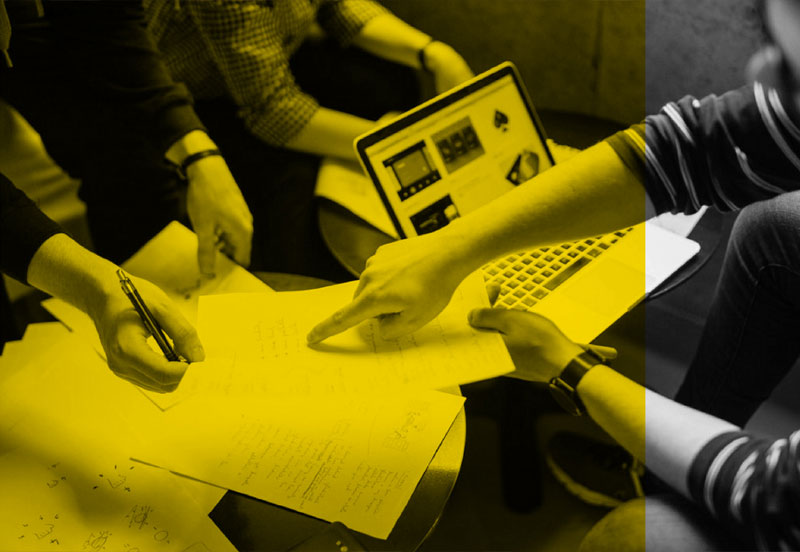 Our Philosophy
The Print-Think motto is- There are no limits to creativity. We go as far as our imagination takes us; creativity knows no bounds, it inspires visions and springs endless possibilities.

We always strive to provide quality creative service and to deliver within the stipulated deadlines. Our team of dedicated creative designers will closely follow through every detail in all of the projects that they are assigned to, be it big or small. We take pride in facilitating the entire creative process, and to see our clients' creative ideas take shape. Client satisfaction is our top priority.
Our Strength

Advertising

Printing

Creative Media Design

Branding

Corporate Image System
With our strength in professional branding, advertising services and design, as well as custom-order printing service, we are grateful for the support of all our clients, and proud to be part of our clients' journeys in pursuing organisational growth and achieving their set goals.
Our Client